Streamline your
Zendesk workflow
Revolutionize your customer service! Solve specific tasks and enhance ticket processing in Zendesk with our automation.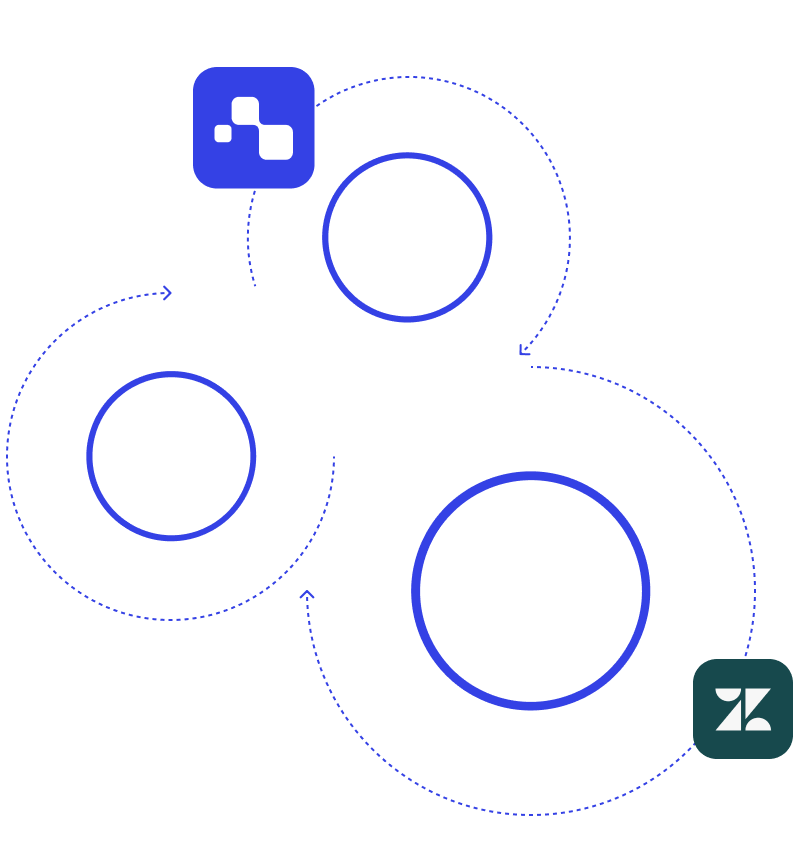 We developed ready-to-use solutions that do not require coding and are designed to cover the most common requested automation functionalities.With Knots, companies can integrate and synchronize data between systems, creating one simple and highly efficient process to cut off manual tasks.
Get a 14-day free trial and one of our specialists will reach out to you. No credit card is required.
Knots is The Booster That Gives Your Team Superpowers
Try out our solution with a 14-day-free trial. No credit card required.