Speed up your ticket
processing capabilities
Every Knot is a ready-to-use extension to boost your CRM, CX, and Marketing software. Tie up your systems with the next generation IPaaS.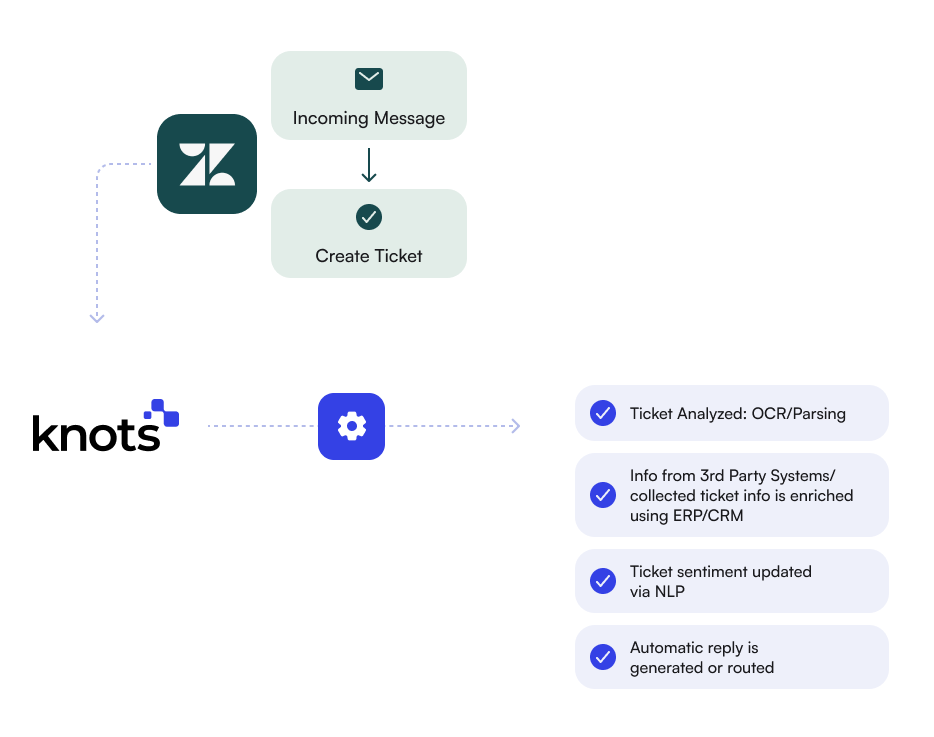 Automate
your Cloud Software
We offer you a solution that is efficient and quick to implement.
Combine advanced middleware data processing modules like parsing, OCR, and NLP for an incredibly efficient new way of working.
Integrations for CRM, ERP, Shop, Backend Systems
Custom Middleware development
Knots is The Booster That Gives Your Team Superpowers
Try out our solution with a 14-day-free trial. No credit card required.