Ticket Parser
for Zendesk
Our parsing app extracts relevant information from the Zendesk ticket and updates it to custom fields.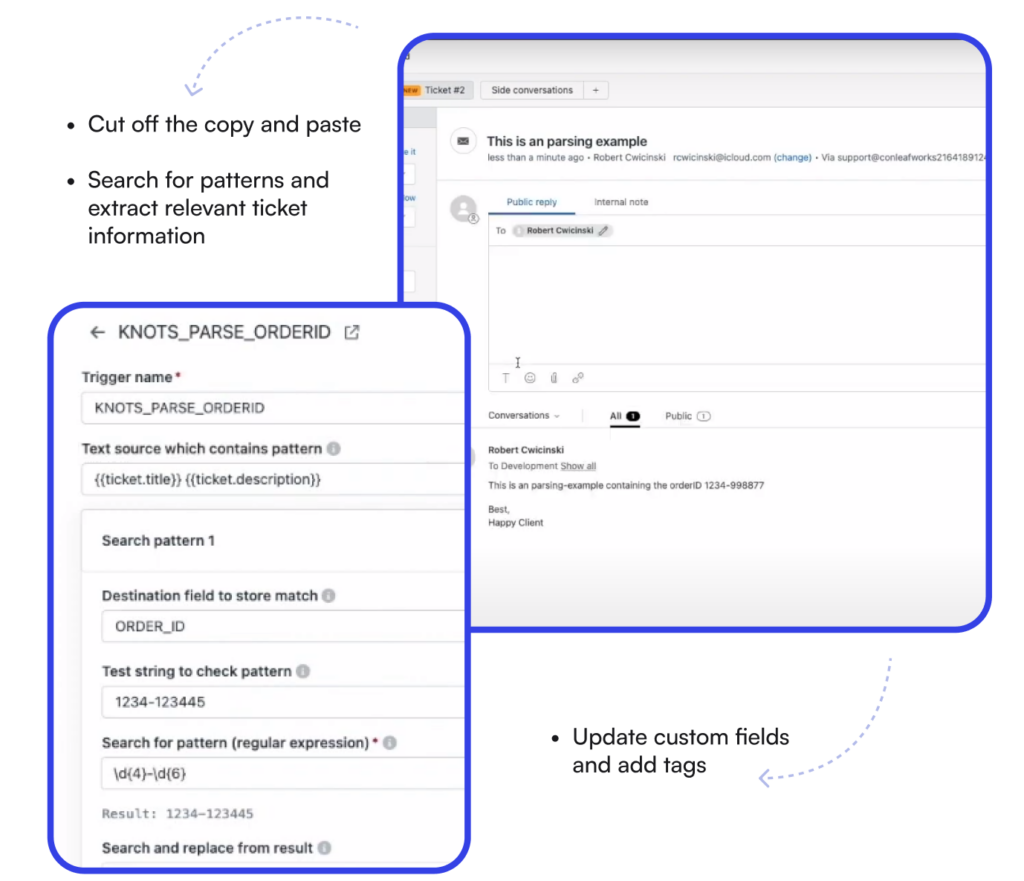 All Information in one Place
Populate customer data automatically in Zendesk
Automate customer support process
Prevent errors and missing information
Extract String Information by Pattern
The Ticket Parser app automates manual data entry on Zendesk and allows your agents to focus on the most significant tasks.
Through regular expressions, it's easy to extract information from the Zendesk tickets. Set up the Ticket Parser in 2 minutes and improve your Zendesk workflow today.
Start Using the
Ticket Parser
Looking for something else?
Do you want to optimize your Customer Experience and empower your Customer Support but are not sure what you need?
Contact our team and book a quick call. We want to hear your use case and provide you with the best solution.